Welcome to the Women's Empowerment Summit
There are absolutely no limits to what you can achieve, especially when you're equipped with the right tools, the right attitude and the right plan! At the Women's Empowerment Summit you will learn from leading experts who will give you the direction, the clarity and the focus you need to achieve your goals, and you will network with like-minded women who have similar goals to you. If you want to improve your life or business, this is the event to be at!

Get Your Early bird Ticket Now!

January 18th 2020 / 8.30am - 6pm
Location: Hilton Dublin Airport Dublin
Earlybird Ticket only €57!
(includes full event access, lunch, tea/coffee)

Corporate Sponsor

Event MC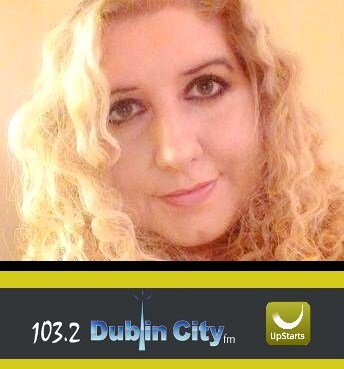 Kelly K is a well known radio presenter at Dublin City fm, presenting the show Upstarts
TESTIMONIALS
"The Women's Empowerment Summit was an amazing day, with so many inspirational speakers. The energy in the room on the day was none like I'd experienced before with women from all walks of life looking for inspiration for themselves or for their business. The organiser, Donna Kennedy, an old school friend of mine is truly a beautiful amazing and unique person, I've always known this but to see her on stage telling her story and passion for life with everyone was a emotional but proud moment for me. It has made me look at my life and strive to be the best I can be. I am looking forward to the next one! "
Paula Gibbons, CPforeveraloe, Mayo

"The Women's Empowerment Summit 2017 was an amazing experience for me because it did what it promised to deliver - to inspire, motivate, connect and empower women in a beautiful way. It actually felt like a family gathering - the positive energy in the room, the encouraging personal stories and the practical tools shared were life changing for me.Thank you Donna for putting your heart and soul into this event! I am so looking forward to the next one.
Adaku Ezeudo Managing, Director at Phoenix-Rize Coaching & Consulting

"I booked my place at the summit with great apprehension. I was very nervous and even suffered with anxiety leading up to the event. However when i arrived I was pleasantly surprised. The day was relaxed and full to the brim of inspiring people and their stories. I attended with the idea of bettering my business and growing my new business. I feel it helped my business and I found that the speakers really gave me a "kick up the bum" for my life. To get up and go, and not expect life to hand me things. I will definitely try to attend again in the future and hope to meet some of the wonderful people again!
Anja Rose Abdulla, Wexford

"I attended the Women's Summit in March '17. On entering the room the atmosphere and excitement was magical. To see so many Wonderful Women come together to improve themselves for the better. It was an amazing day. All the speakers were incredible, their stories so inspirational they were mind blowing. I learned from them all that with hard work, commitment , dedication and focus one can achieve and become extraordinary. Donna you are the kindest, beautiful and the most inspirational woman I have had the pleasure of meeting. Thank you for your encouragement. You are Amazing. I am so looking forward to attending future events. I also encourage anyone that has not attended one of Donna's it's a must. Thanking you"
Carmel Clarke, Dublin

"The Women's Empowerment Summit was the first event I'd been to of this kind. I had no idea what to expect but I was blown away by the tremendous energy and positive vibe in the room. Each speaker had incredible inspiring stories - many of their words are still replaying in my mind. I particularly loved Donna's straight taking and powerful messages - so refreshing to hear! I am very grateful for having a part of it of all the connections I made and am excited to attend future events. Thank you Donna.
Pamela King - Independent Consultant, Neal's Yard Remedies Organic

"The Women's Empowerment Summit will undoubtedly be marked as a seminal moment in my life. The event headed up by the amazing Donna Kennedy has the ability to instill in every attendee that they can achieve the incredible. Donna has a gift and the best part is that, this is a gift she happily shares. If you want to feel empowered, enlightened and energised then reach out to Donna and enjoy becoming the best you can be."
Breeda Hurley, Author and MD of ABC Cleaning

"I thoroughly enjoyed your Women's Empowerment Summit on 26th March. It was an amazing day, very inspirational and motivating. Your speakers were also so inspiring and interacted in a lovely way with a full house of attendees. Looking forward to the next one!"
Barbara Gordon, MD of Whatswhat.ie, the online platform for over 127,000 Irish businesses

"I was delighted to attend the inaugural 'Women's Empowerment Summit' on March 26th as one of six speakers. It was a fantastic day from start to finish and a very well run event. I would encourage those who were not in attendance to purchase your tickets early for next year as I am predicting an even bigger event for 2018!"
Nikki Bradley, Founder of Fighting Fit for Ewings

Thank you so much for being a fantastic role model for me, but also for my children. My daughter (12) and I attended your Women's Empowerment Summit in March '17, and being an introverted little girl who lacks confidence along with other issues, she hugely benefitted from listening to people who'd overcame massive obstacles and challenges in their own lives to achieve the 'extraordinary'. She really was blown away by their stories.Your own story inspired her most of all, and I have to agree with her. The energy in the room was fantastic, it would inspire anyone to want to improve their life, regardless of where their starting point is. I'm so grateful for the opportunity to be introducing both of my daughters to such strong women at their young ages, I think it's so important and invaluable. I would recommend to anyone wishing to start up or improve a business or wishing to improve your life and gain back your sense of self-worth, to attend ANY workshop or event organised by the wonderful and kindest lady I've met in quite some time, Donna Kennedy. I know I'll certainly be there and can't wait for the next event"
Michelle Whelan, Dublin

"What a wonderful day of positivity and possibility at the Women's Empowerment Summit, with inspiration for business and life for women of all ages. My 23 year old daughter accompanied me to the event and it was such a lovely mum/daughter day out together, with wonderful speakers and Donna's lovely touch."
Liz Hickey, Lifestylist, Dublin

"Fantastic day a the Women's Empowerment Summit, great way to spend a day with 100s of like minded women. The calibre of speakers on the day was exceptional.
Something for everyone to take away, lots of information for business that can be implemented to improve and great inside to future trends. The personal growth was evident especially in Donna's talk.A day packed with value and I highly recommend you attend."
Amanda Delaney, Dublin, Forever Living
Gallery of previous events
Privacy Policy for Women's Empowerment Summit
If you require any more information or have any questions about our privacy policy, please feel free to contact us by email at admin@wesummit.ie
At www.womensempowermentsummit.ie we consider the privacy of our visitors to be extremely important. This privacy policy document describes in detail the types of personal information is collected and recorded by www.womensempowermentsummit.ie and how we use it.
Log Files
Like many other Web sites, www.womensempowermentsummit.ie makes use of log files. These files merely logs visitors to the site - usually a standard procedure for hosting companies and a part of hosting services's analytics. The information inside the log files includes internet protocol (IP) addresses, browser type, Internet Service Provider (ISP), date/time stamp, referring/exit pages, and possibly the number of clicks. This information is used to analyze trends, administer the site, track user's movement around the site, and gather demographic information. IP addresses, and other such information are not linked to any information that is personally identifiable.
Cookies and Web Beacons
www.womensempowermentsummit.ie uses cookies to store information about visitors' preferences, to record user-specific information on which pages the site visitor accesses or visits, and to personalize or customize our web page content based upon visitors' browser type or other information that the visitor sends via their browser.
DoubleClick DART Cookie
→ Google, as a third party vendor, uses cookies to serve ads on www.womensempowermentsummit.ie.
→ Google's use of the DART cookie enables it to serve ads to our site's visitors based upon their visit to www.womensempowermentsummit.ie and other sites on the Internet.
→ Users may opt out of the use of the DART cookie by visiting the Google ad and content network privacy policy at the following URL - http://www.google.com/privacy_ads.html
Our Advertising Partners
Some of our advertising partners may use cookies and web beacons on our site.
While each of these advertising partners has their own Privacy Policy for their site, an updated and hyperlinked resource is maintained here: Privacy Policies.
You may consult this listing to find the privacy policy for each of the advertising partners of www.womensempowermentsummit.ie.
These third-party ad servers or ad networks use technology in their respective advertisements and links that appear on www.womensempowermentsummit.ie and which are sent directly to your browser. They automatically receive your IP address when this occurs. Other technologies (such as cookies, JavaScript, or Web Beacons) may also be used by our site's third-party ad networks to measure the effectiveness of their advertising campaigns and/or to personalize the advertising content that you see on the site.
www.womensempowermentsummit.ie has no access to or control over these cookies that are used by third-party advertisers.
Third Party Privacy Policies
You should consult the respective privacy policies of these third-party ad servers for more detailed information on their practices as well as for instructions about how to opt-out of certain practices. www.womensempowermentsummit.ie's privacy policy does not apply to, and we cannot control the activities of, such other advertisers or web sites. You may find a comprehensive listing of these privacy policies and their links here: Privacy Policy Links.
If you wish to disable cookies, you may do so through your individual browser options. More detailed information about cookie management with specific web browsers can be found at the browsers' respective websites. What Are Cookies?
Children's Information
We believe it is important to provide added protection for children online. We encourage parents and guardians to spend time online with their children to observe, participate in and/or monitor and guide their online activity. www.womensempowermentsummit.ie does not knowingly collect any personally identifiable information from children under the age of 13. If a parent or guardian believes that www.womensempowermentsummit.ie has in its database the personally-identifiable information of a child under the age of 13, please contact us immediately (using the contact in the first paragraph) and we will use our best efforts to promptly remove such information from our records.
Online Privacy Policy Only
This privacy policy applies only to our online activities and is valid for visitors to our website and regarding information shared and/or collected there. This policy does not apply to any information collected offline or via channels other than this website.
Consent
By using our website, you hereby consent to our privacy policy and agree to its terms.
Update
This Privacy Policy was last updated on: Saturday, May 25th, 2018.
Should we update, amend or make any changes to our privacy policy, those changes will be posted here.